Fun-filled Children's activities!
Below is a list of the many varieties of entertainment for your children that is available during the auction event.  For a listing of all the children's activities, visit our Schedule of Events page.
Balloon Art
We will have Balloon Art on Friday at 5pm in West Hall at the Childcare area and on Saturday at 10 am in Southeast Hall. Our balloon artist is Mary Jo Noble. She has been doing this for many years now. She is a much anticipated kid destination.  They can count on her to make them a fun animal or a crazy hat.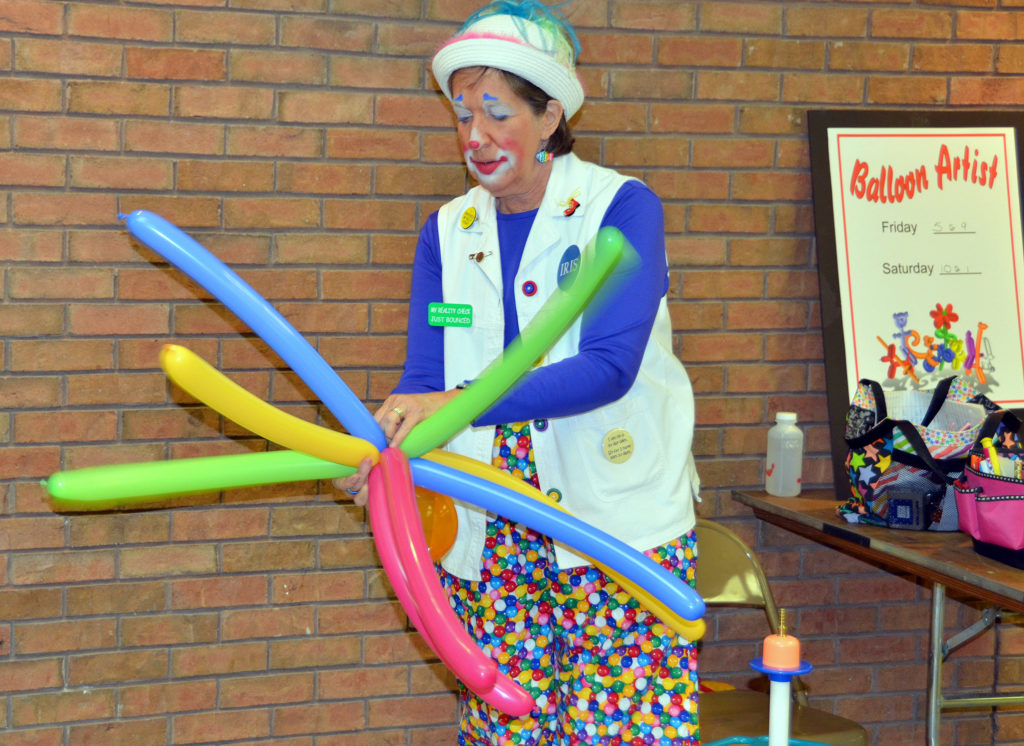 Barrel Train
The Barrel Train rides start at 5:00 pm on Friday and 10:00 am on Saturday, running throughout the day.  The train depot is located outside across from the Arts and Crafts. Look for signs. This is driven by Jim Boyer and his team of drivers.  Your kids will be sure to love this ride!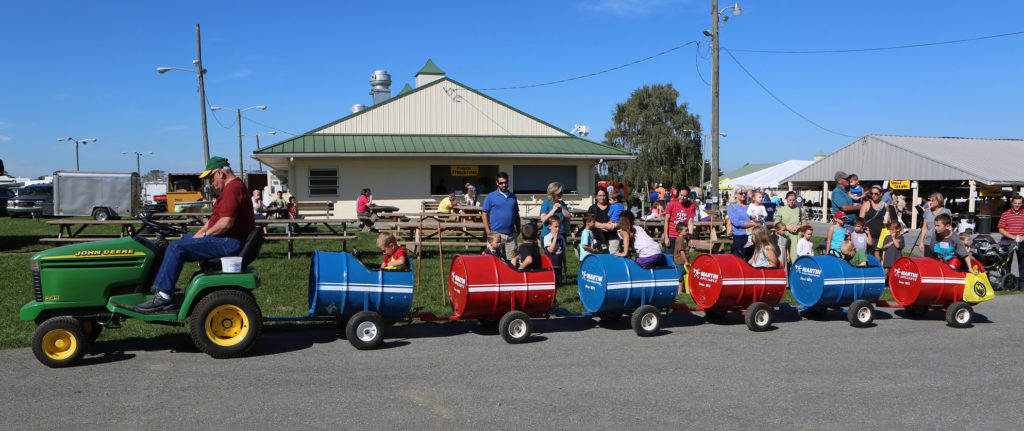 Child Care
FREE Childcare is offered on Saturday from 10 am to 2 pm in West Hall beside the Children's Store. Give yourself a break and let our trained staff entertain your kids!  This is provided by the Children's Disaster Services. The volunteers are certified to care for your children allowing you attend other auction activities or lend a hand somewhere. To learn more about CDS, click here.
Children's Auction
What other way to learn how to buy at an auction than to try it yourself!  The Children's Auction is geared towards the kids, with items they would want to buy.  Hang onto that piggy bank, these deals may be too good to pass up!
One of the main highlights of the children's activities is the 15th Annual Children's Auction on Saturday at 11 am in Southeast Hall. Cathy Whitman is the contact. This auction is for children age 12 years and younger. The children get special colored bidder numbers that match their parent's numbers. Just ask for one when you get yours at registration.  The children have so much fun being able to bid on toys (with adult supervision of course)!  The variety of toys usually include, Barbie's, dolls, books, Fisher Price items, girls dress up clothes, cars, trucks, trains, games, LEGOS, art supplies, DVD's, collectibles, sports equipment, etc. (We are looking for donations of these items if you wish to donate them.)  If you and your child have to leave before the auction is over or they have not won a bid by the auction's end, PLEASE see Cathy or Marsha and they will receive a gift. We do not want any child to go away empty-handed. We want this to be a fun experience for every child!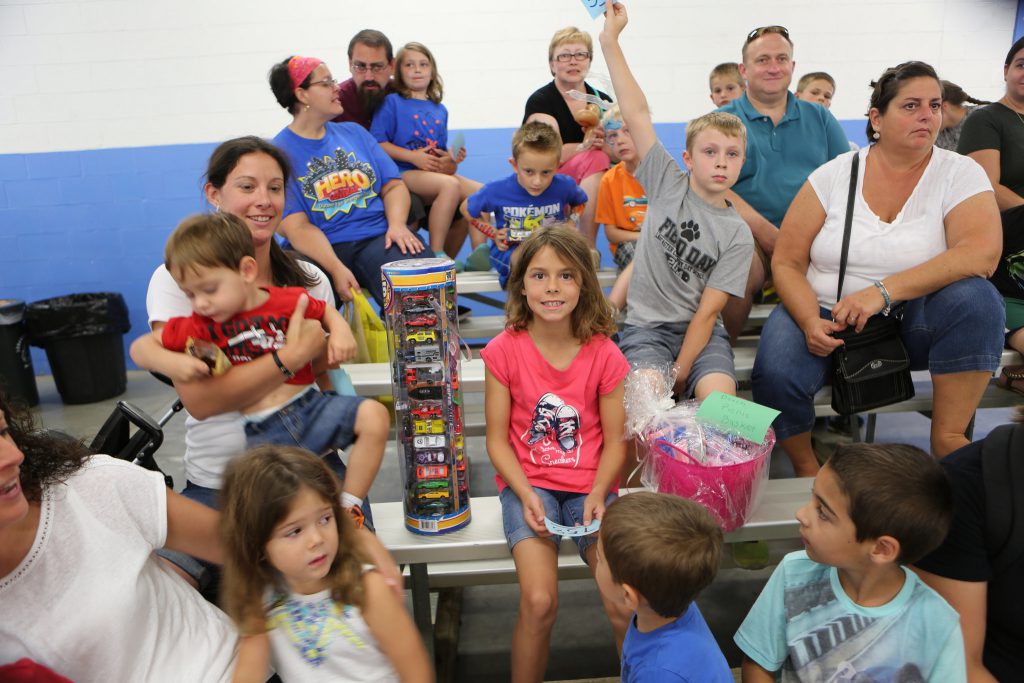 Children's Entertainment
We are really excited about the entertainment we have for the children!  At 10 am on Saturday morning in South East Hall BEFORE the Children's Auction we will have a concert featuring PHREDD (Fred McNaughton from WJTL's Get up and Go show) or you may know him as Phredd – Ukulele Strumming, Harmonica Wailing, Suitcase Drum Kicking, Quirky Singer-Songwriter of Unmitigated Joy!  He is a great entertainer for children.

Children's Store
The Children's Store has a variety of used and new toys available for purchase.  The Children's Store will be open on Friday 9 am to 9 pm and Saturday 8 am to 3 pm in the West Hall. It has been run by Marsha Heisey for the last 11 years. In that time, it has raised about $13,000 for the auction!! It has grown from 3 tables to 8 tables of wonderful used toys, games, books, etc.  for children of all ages. It is the highlight for many returning kid and adult customers. Year after year they come to see what we have, and purchase great things for their kids and grandkids. ALL the money that you pay for the items goes directly to the auction!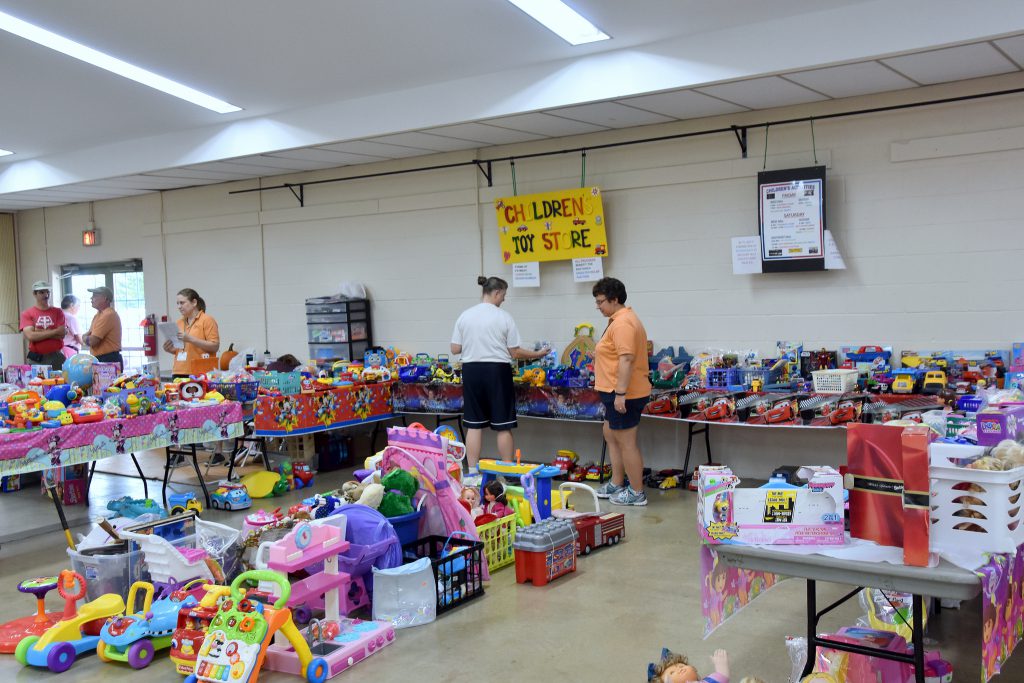 Face Painting
Better come early, our face painting lines get filled up quick!  From butterflies to tigers, your kids will be sure to love this event.  Face Painting will be provided on Friday at 5pm in West Hall in the Childcare area, and on Saturday at 10 am in Southeast Hall. Janelle Gregory and Joanne Boyer, along with their grandchildren and friends provide this great talent.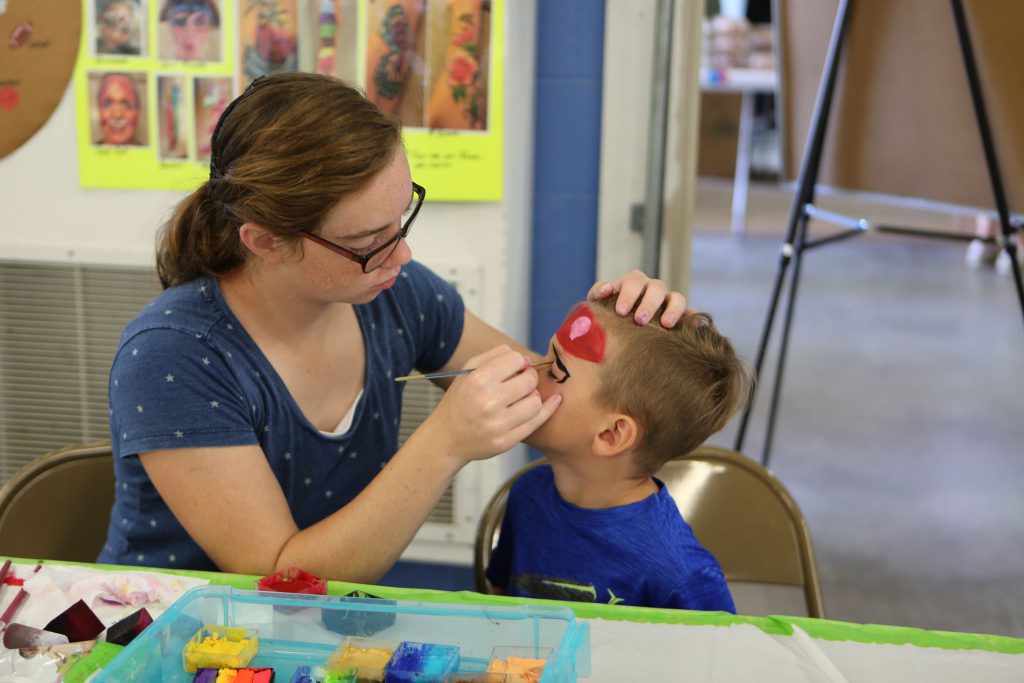 Family Pedal Tractor Pull
Registration is open Sat. 9:00 AM until 12:00 P.M. at the Tractor Show Tent on the Midway.  Tractor and sled provided. Classes determined by weight. There is no age limit.  This pull is for the entire family, men, women, and children.  Registration required before each weight class begins. Ribbons and prizes awarded to top 3 in each class by distance.  Donations are welcome.  All proceeds go to Brethren Disaster Relief Auction.
Pull is at 1:00 P.M. on the macadam at the Midway.
Pedal Pull Classes:
Class 1 – 50-70 lbs.
Class 2 – 71-90 lbs.
Class3 – 91-110 lbs.
Class 4 – 110-150 lbs.
Class 5 – 151 lbs. & over
For more info: Contact: Andre` Nolt, 717-323-5525, bdratractorshow@gmail.com, Kevin Nolt, 717-951-4575, Angela Nolt, 717-82 6-7891, or Lowell Landis, 717-413-3981.
Pony Rides
Our pony rides are extra special because this grand-pony has been doing it for a LONG TIME!  It has been said that the 23 year old pony has given two generations of pony rides- both parent and children!  Thank you to Dave and Almira Kline for bringing and sharing Star every year!
Pony Rides are on Saturday at 10 am outside near the Pole Barn.