Coin Auction
We are excited for this years coin auction!   Stop by for many interesting coins for your collection!
Other items, not pictured below include: 1882 CC Morgan Dollar-GS A Box, More Silver Morgan & Peace Dollars, Walking Liberty half-dollars, Quarter Coins, and more!
Coin Project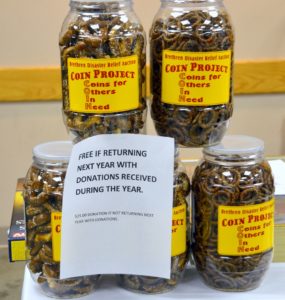 Interested in Donating an Auction Item?
We rely on the generosity of our supporting individuals and churches to make our auction a success.