Coin Auction
We are excited for this years coin auction!
Coin Collectors–Do not miss this sale!!  Over $125 dollars face value silver coins 9O O/O.  Besides the items listed below, we will also have 2021 Gold $25 dollar coin MS Slabed Reagan Presidential Series, 1883 CC Moran Silver Uncirculated boxed, 4950 plus Wheat Pennies in several lots, and more!
Stop by for many interesting coins for your collection!
Coin Project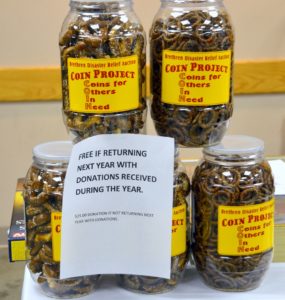 Interested in Donating an Auction Item?
We rely on the generosity of our supporting individuals and churches to make our auction a success.